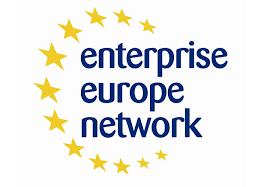 BSC Bar in cooperation with the Directorate for Development of Small and Medium-sized Enterprises as a leader , Chamber of Economy of Montenegro and with Mechanical Engineering Faculty, formed consortium that through a project funded by the European Commission became part of the ' Enterprise Europe Network ' network of over 500 organizations across Europe. The main mission of the Enterprise Europe Network is to provide practical information and assistance to small and medium-sized enterprises in Montenegro in order to facilitate: finding of business partners, establishing business cooperation and joint ventures, participation in tenders, access to information about the legal aspects and business regulations in the EU, information on support programs, legislation and research findings related to the innovation intermediary services in the transfer of technology and knowledge, stimulating Montenegrin SMEs to innovate, as well as information and assistance in the EU Framework Programme for Research and technological Development. BSC Bar has become part of the network in 2008 under the first call for project.
Through local business organisations, such as BSC Bar, the Enterprise Europe Network helps small businesses to develop new markets, source or license new technologies and access EU finance and EU funding. Every year, tens of thousands of SMEs participate, with the help of the Enterprise Europe Network, in specialised matchmaking events targeting a vast range of industries. These events lead to the signature of thousands of commercial or technological cooperation partnerships. Through its Sector Groups, the Network can also target SMEs in specialised sectors, such as the tourism industry and sector group for women's entrepreneurship
The cooperation is realized according to the following procedure:
          It is necessary to fill in one of the specified forms:
              BCD Form (BUSINESS COOPERATION DATABASE) - in case you want to make  – business cooperation with enterprises throughout the EU
              TECHNOLOGY OFFER Form – in case you have the technology you wish to offer
              TECHNOLOGY REQUEST Form – if you are in search of new technology       
         We assist you in completing the forms
         The next step is finding partners in the countries you have specified as the ones you want to make direct contact with them.                                                                       
During the implementation period, BSC Bar has introduced a number of Montenegrin enterprises and their partners in the EU. Many of these companies were given for the first time the opportunity to present themselves to the international market at the trade fair exhibitions in the region and later to participate at business-to-business meeting events. More information about the network , a calendar of activities and partnerships that are required can be found on the website of the project www.euroinfo.me