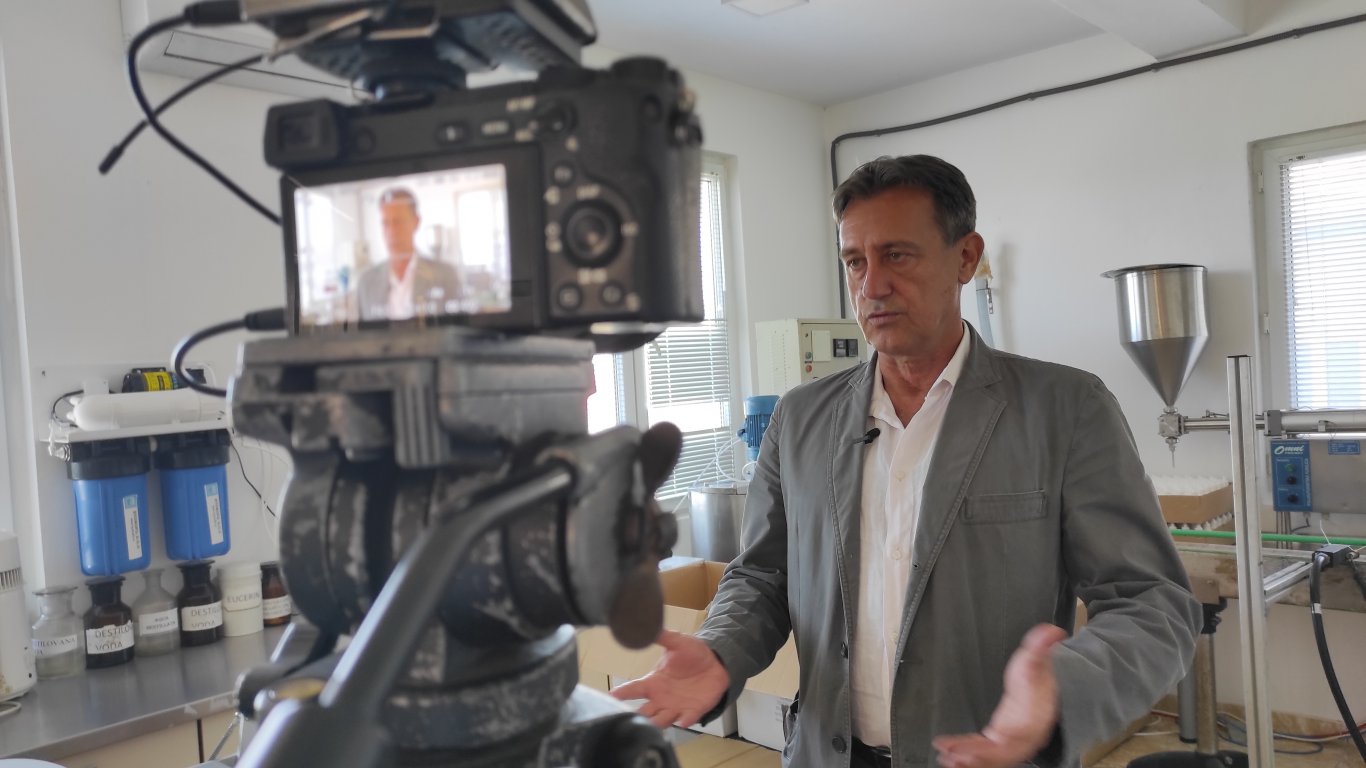 Doctor Haris Redžepagić is the founder of the company 'Denida', which is engaged in the production of pharmaceutical products. 'Denida' was founded in 2017 in Bar, and is currently in the process of integration with the company 'Venena' and creates a corporation under the name 'Teba', which is also a protective brand.
Teba Co. is an incubator tenant of Business Start-up Center Bar. Through the BSC project 'SUPPORT4SME', which is financed by the Kingdom of Norway through the project 'Norway for you - Montenegro' Teba is supported with new web site and mentorship.
'Wanting to keep up with innovative promotion tools, and taking into account the fact that our website is extremely scarce, we joined the Business Center project and received support for the creation of a website with the possibility of e-business, which is on a high level when it comes to the information technology and design', Dr. Redžepagić points out.

In this way, in addition to classic sales, the company 'Teba' connects with modern sales methods, and this is the base on which the effect they received with support will certainly be visible in the coming period with a tendency for much better sales. This site also includes multilingualism, so communication with customers is much easier both in the country and with potential customers outside the territory of Montenegro, which is especially important considering the fact that the company is also present on the regional market.
'Also, as a part of the project 'Norway for you - Montenegro', we received support in mentoring related to the improvement of economic parameters, giving guidelines in which direction certain products should be developed and help in obtaining a CE certificate that enables export to the European Union, as and obtaining an ECO certificate. Because when you enter a business like this, the investments are big, so any help is useful, especially the help of an expert who can better see the weak points in the business and direct us to some necessary improvements.

We plan to expand capacities, increase profitability, as well as the number of employees, which represents a social and economic benefit for both the company and the community. We are grateful to the Kingdom of Norway and the Business Start Up Center, which prepared the project and directed us to this support, and which gives its quality contribution to our company improving its business and having big plans for the future', says Dr. Haris Redžepagić, owner of the company.