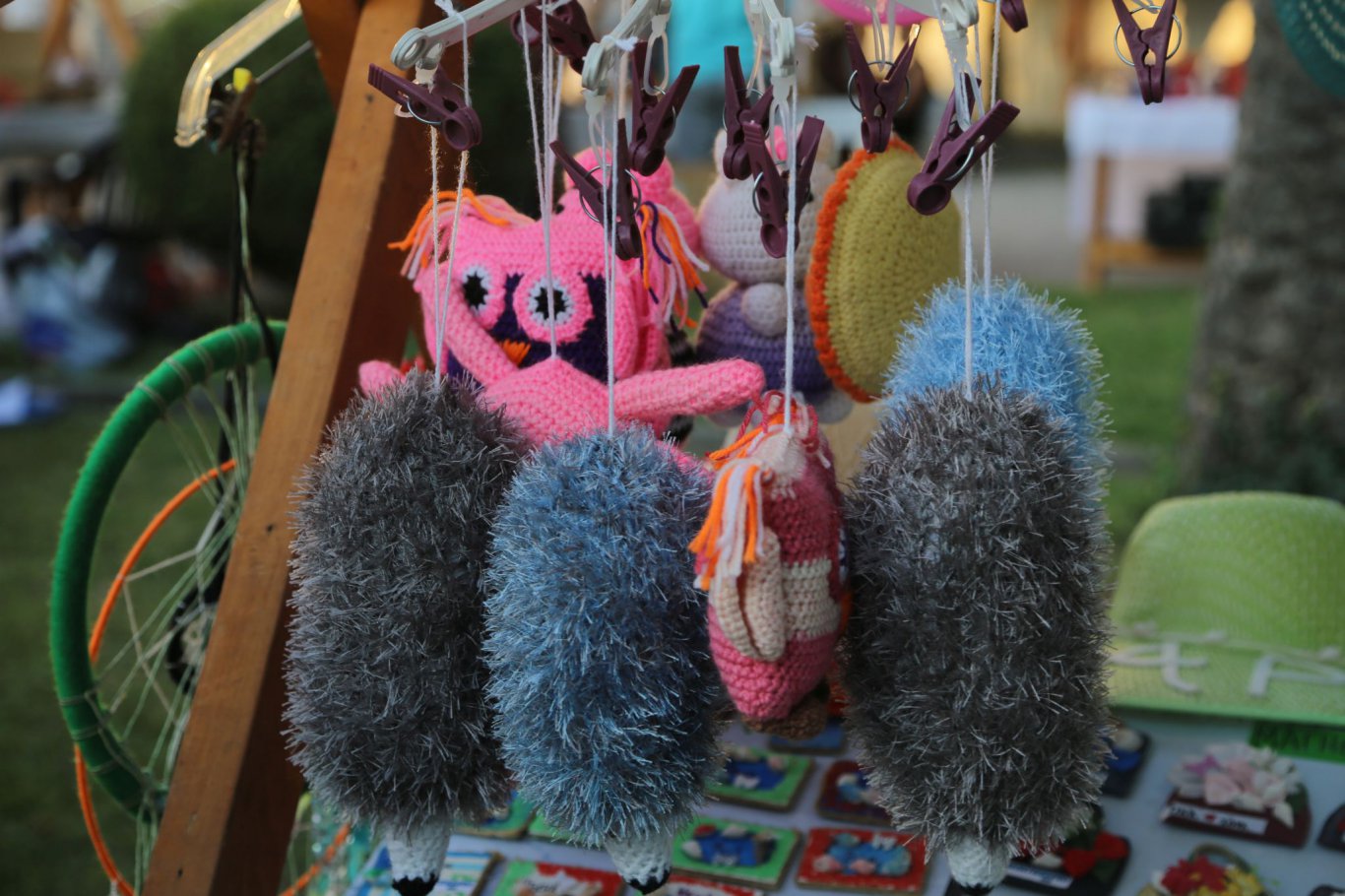 The Applied Arts Fair was successfully held on August 7, 8 and 9, 2019 in Bar, in front of King Nikola's Castle. At the fair, 20 exhibitors from Niksic, Podgorica, Cetinje and Bar exhibited their souvenirs, and special attention was drawn by the guest who came from Serbia as an exhibitor but also a lecturer at one of the demonstration workshops - Mr. Marija Ivankovic Jurisic, founder of the art workshop 'Marija Handmade'. The variety of handicrafts attracted the attention of numerous visitors, who during the demonstration practical workshops had the opportunity to try out in the production of woven Tenerife lace, woven belts, then in the manufacture of toys, dough pictures and the like. These demonstration workshops were held every night at the central booth in front of King Nikola's Castle.
The promotion of the publication 'Old Crafts in the Function of Souvenir Making' brought together many speakers: Sanja Mitrovic, Secretary of the Secretariat for Economy in the Municipality of Bar, Mr. Emil Kukalj, Director of the Tourist Organization of Bar, Mr. Darinka Skuletic from Bar Cultural Center, Director of BSC Bar, Ivana Tomasevic, as well as three souvenir producers covered by the publication: Ljiljana Vujovic, Nada Roćenović and Marko Brezanin. Each of the speakers from his or her own organization made a comment regarding the activity of small business in the field of applied arts and in this way sent support to the affirmation and promotion of this activity. Visitors' comments about the publication were mainly that the content of the publication was very interesting, concise, beautiful and picturesque and motivating for the souvenir production.
We would like to remind you that the fair, workshops and promotion of the publication are the activities of the project which we are conducting in cooperation with the Educational Center Bar, which is funded by the Ministry of Culture of Montenegro.
The photos speak more than words, so by looking at them attached to this text you can see the diversity of this year's fair.