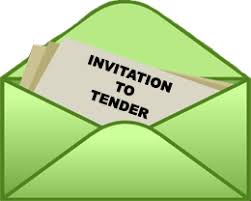 We would like to inform you that BSC Bar is announcing a tender for the purchase of hardware and software and installation of Beacon technology at 5 locations within the project 'WINDOW2BAR', contract number CFCU / MNE / 140, funded under IPA program no .: EuropeAid / 162457 / ID / ACT / ME.
Potential tenderers can find the attached tender documentation at the bottom of this page:
-document A- information for bidders,
-document B -technical offer (Annex 1),
-document C-financial offer (Annex 2).
Your offer with which you apply must contain:
1. Annex 1 - Technical offer
2. Annex 2 - Financial offer
3. Copy of legal registration   
4. Bank account details to which the payments shall be made
According to the above request, the tenderers may submit the supply by email to the address v.antunicevic@bscbar.org, or in person, by post or courier service to the following address no later than 25.12.2020. until 15.00 at the address:
Business start center Bar, Bulevar Revolucije bb, Business center Kula A / 5, 85000 Bar, Montenegro
It is obligatory to fill in and submit all accompanying documents (annexes). Incomplete documentation excludes the tenderer for further consideration of the supply.
The supply is submitted in one envelope, within which the technical documents with attachments and the financial offer (in one smaller envelope) should be separated.
The application envelope must contain:
Name of the client: Business start center Bar
Note: Application for the tender for the Purchase of Beacon hardware and software and installation at location CFCU/MNE/140
Reference number: Procurement 1- CFCU/MNE/140
Note: Do not open before the start of the tender evaluation.
For all possible additional information , you can get information via e-mail: v.antunicevic@bscbar.org, or by phone: 030 686-380, or 069 379 258
The criterion for selecting a contractor will be the lowest price of technically compliant offers.