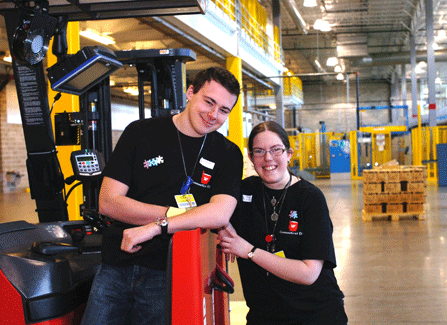 Tear down the stereotypes!
An employer who hires a person with a disability is entitled with the following subsidies
-Wage subsidy is offered to employers who employ a person with disability. The incentive program covers  75% of the disabled employee's gross salary on a full-time basis.
-Grants for adapting the working place and working conditions adjustment for employment of persons with disabilities;
- Credit under favorable conditions for purchase of machinery, equipment and tools required for the employment of persons with disabilities;
-Participation in the financing  personal assistant expenses of persons with disabilities;
Support the employment of persons with disabilities is part of the project '' Creating a favorable environment for the inclusion of persons with disabilities in the economic mainstream through programs of rehabilitation and employment '', which is supported by the Employment Agency of Montenegro and implemented by BSC Bar in Bar and the NGO Women Action from Niksic.
Employers who wish to participate in the project have the option to hire a disabled person on probation for a period of 3 months. During this period labor costs of persons with disabilities, and costs of contributions are covered by the project. After the expiration of 3 months the employer may conclude the contract with a person with disabilities and achieve specified rights to subsidies.
NGO Women Action will organize a seminar on the employment of people with disabilities that will be held  on  February 17-18, 2016 at Hotel ,,Trim'' in Niksic at 10:00 hrs
BSC Bar will organize  a seminar with topic on the employment  of people with disabilities on February 24, 2016. starting at 10:00 am in the conference room (JP Komunalne djelatnosti, 5.sprat ). At the seminar you can get detailed instructions about the project, program and subsidies.
If you want to join the project or to attend the seminar, please send your company name, contact person and phone number to the e-mail:  v.antunicevic@bscbar.org for Bar or sslavica@t-com.me for Niksic