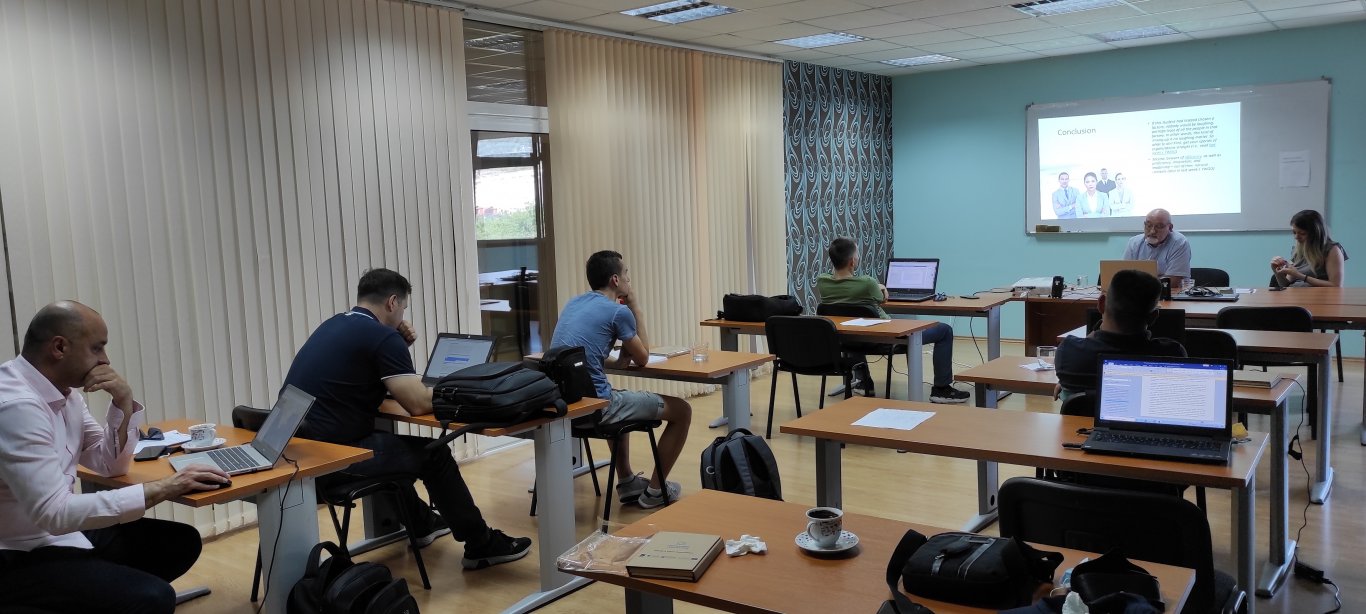 In Bar, Montenegro, in the period from 06 to 09 July as a part of the project Youth for open innovation co-funded with Erasmus + program of EU a pre-training was organized with the aim to develop a training module from areas of Open Innovation. Participants of a pre-training were experts and trainers from partner institutions:  Technology park INTERA from Mostar (Bosnia and Herzegovina),  FUDS from Nova Gorica, (Slovenia) and BSC Bar, (Montenegro). On this pre-training were developed 8 training modules that will provide young people the opportunity to acquire the innovative knowledge and skills that will be needed for future jobs. Training modules will be organized on Autumn 2021 in Mostar and Bar and students and other young training participants will acquire communication skills, technical skills, media literacy, programming skills etc. Some of the topics that will be developed are: programming using Arduino, Excel for Managers, App Development, Basics of Digital marketing, Business model development, Design thinking...
Project "Youth 4 Open Innovation" plans to encourage and promote open innovation. Organizing pre-training is a part of WP2 - Implementing set of non-formal trainings for students and youth for increasing their entrepreneurship and innovation skills in order to encourage open innovation.
The non-formal trainings will help youth to develop their creativity and innovation, which involve defining problems, coming up with ways of dealing with them, and sticking to a chosen course of action. In this way training will contribute to closing the gap between the competences acquired by young people and the needs of the labor market.