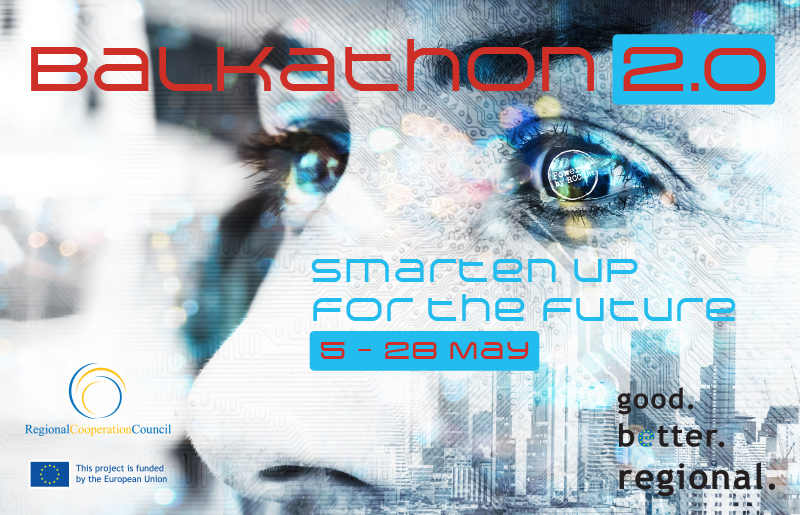 We invite interested young people, entrepreneurs, students, digital hubs, startups, science parks, universities, small and medium enterprises, to propose and develop innovative digital solutions and apply for the online, regional competition Balkathon organized by the Regional Cooperation Council (RCC).
WHO CAN APPLY?
Teams made up of participants coming from the economies of the Western Balkans can apply for this year's Balkathon 2.0. Teams are encouraged to include qualified individuals, ICT companies, students, NGOs, educational institutions, startup companies, etc. among their members.
HOW LONG DOES APPLICATIONS LAST?
Applications are open from May 5 to May 19, 2021, until 15:00 (CET + 1).
IMPORTANT DATES:
The shortlisted teams will start the competition and will work with their mentors to develop their solutions from May 24 to 25.
The award ceremony will be held online on May 28, 2021 and will be broadcast live on the profiles of the Regional Cooperation Council on social networks.
You can APPLY HERE
For more information, see the Balkathon Competition Guidelines
Everything you need to know about Balkathon is available HERE
Balkathon is funded by the European Union and implemented by the Regional Cooperation Council.