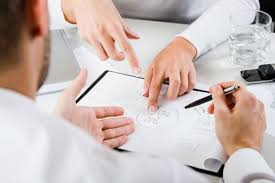 PUBLIC CALL for MENTORING 2014
Public call for Mentoring of the program is published by Directorate for development of SMEs in cooperation with Business Start-up Center Bar and Business Center Cetinje
Project goal
TO provide free services for 18 selected entrepreneurs/ SMEs from territories of Podgorica, Bar and Cetinje with the duration of 50 hours per client ending the program by the end of November 2014.
What is Mentoring?


Mentoring is holistic and relatively long process of support to SMEs and entrepreneurs with the goal of providing support to  development of their business and of reduction of number of unsuccessful companies. Realization of program is joint work of mentor and company/entrepreneur with the goal of overcoming the existing problematic situation in company and of finding the best solutions for future business. Process of mentoring has duration of 50 hours which professional mentor spends in direct contact with business owner/entrepreneur.
Project is implemented in cooperation with government of Japan and through the Japanese Agency for International Cooperation - JICA
Content of mentoring services
1. Company diagnoses - analyzing the current situation in company or in entrepreneur's business.
2. Assistance in preparation of development plans/projects/activities and its implementation in order to reach better business results
3. Counseling and coordination of activities in order to reach funds, government programs for business development, new technologies, consulting services etc.
4. Assistance in finding business partners and in setting up business cooperation
PUBLIC CALL IS OPEN UNTIL 30.05.2014 UNTIL 17:00 HOURS.
Who are the mentors?
Mentors are qualified persons who own certificate for successful completion of mentoring training organized by certified mentors of National Agency for Regional Development of Government of Serbia and JICA consultants in areas of financial management, marketing, business plan writing, production management and company diagnostic.
CONDITIONS OF PUBLIC CALL
All SMEs and entrepreneurs registered in line with Law on commercial entities have right to participate if they are:
1. Located in Podgorica, Bar or Cetinje
2. 100% in private ownership
3. in business for at least 2 years
4. fulfilling their tax obligations
5. not incurring loss in last 2 years of business
6. not doing business in military industry, lottery service, tobacco production and production of alcohol beverages
NECESSARY DOCUMENTATION
Application form filled in correctly, signed and stamped (found in the linked at the bottom of this text or you can get it at the offices of Directorate, BSC Bar and BC Cetinje);
Confirmation of tax authority that company has met all the tax obligation until the date of publishing the call (confirmation letter can not have date older than 30 days). Financial documents Balance Sheet and PL Statement for last 2 years.
Directorate for development of SMEs holds the right to check the validity of documents
APPLYING AT ADDRESSES DOWN
Direkcija za razvoj malih i srednjih preduzeća
Rimski trg 46 
81000 Podgorica
Tel: +382 20 406-302 
Fax: +382 20 406-323
Web: www.nasme.me  e-mail: direkcija@nasme.me
Biznis Start – up Centar Bar (BSC Bar)
Bulevar Revolucije bb
Poslovni Centar Kula A, sprat V
85000 Bar
Tel: +382 30 313 712
Fax: + 382 30 313 737
Web: www.bscbar.org  e-mail: s.jovanovic@bscbar.org 
Biznis centar Cetinje (BC Cetinje)
Nikole Lekića
81250 Cetinje
Tel: +382 41 231 452
Mob: +382 67 261 243
E-mail: biznis.centar@cetinje.me
At the envelope you need to state clearly:  ' FOR PUBLIC CALL-MENTORING2014'
Additional information on phones> +382 20 406 316 and +382 20 406 321 or via email at direkcija@nasme.me 
PUBLIC CALL IS OPEN UNTIL 30.05.2014 UNTIL 17:00 HOURS.