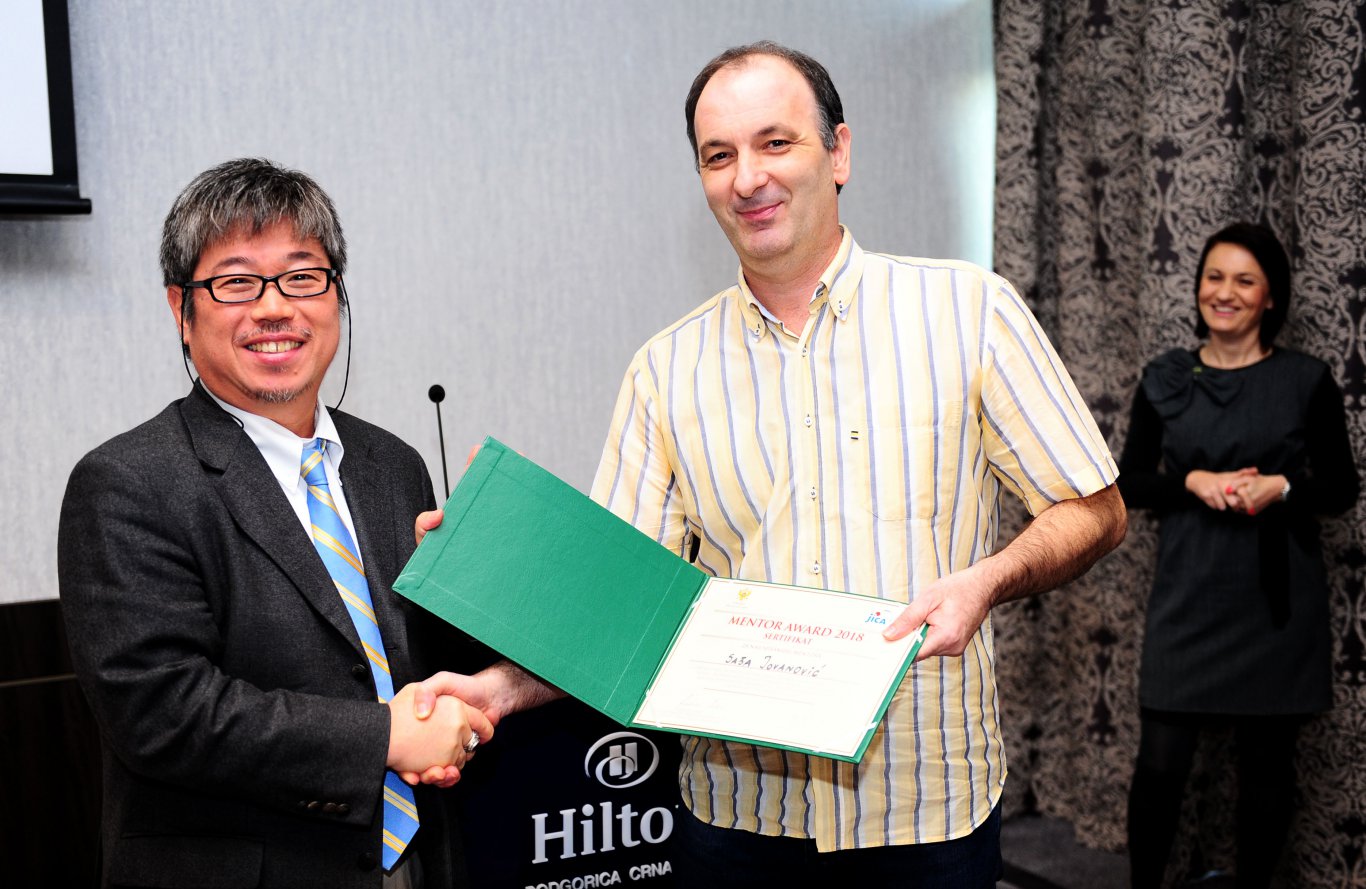 Representatives of BSC Bar, Ivana Tomašević and Saša Jovanović, received significant awards at an event organized for the selection of mentor of the year at Hotel Hilton in Podgorica. They were awarded through the project 'Establishment and promotion of the mentoring system for small and medium enterprises in the Western Balkans' implemented by the Ministry of Economy of Montenegro and the Japan International Cooperation Agency (JICA). 
The event was opened by Miloš Čelanović, Director General of the Directorate for Development at the Ministry of Economy, after which the director of JICA Balkan Office, Hideya Kobayashi, and consultants Takashi Kimura and Masahi Takano talked about the importance of mentoring for successful businesses and gave recommendations for its implementation. 
At that point, the ceremony announced the certification of the Director of BSC Bar Ivana Tomašević with a certificate of OJT trainer, which she will use to continue to train young trainers throughout Montenegro to effectively implement mentoring and improve the performance of SMEs. 
The main award, Mentor of the Year, was awarded for the second time to Saša Jovanović. This is a very significant recognition of his quality of work in support of the development of the company in Bar. The following companies were referenced in regards to the mentoring services in Bar: Jugopapir, Them, Dva vuka, H2O Pro, Olivmont, AMDM, Duca DS and Omnify.